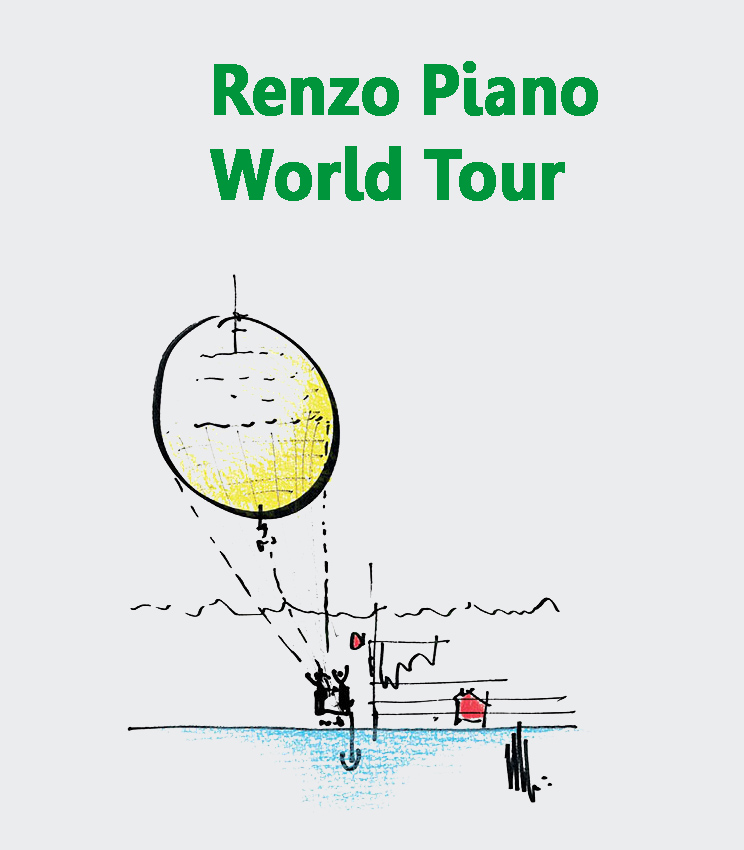 "Travel is discovery, travel is life. When you set out on your travels, you look for one thing and find another. A journey is a bit like going to some big library and looking for a book. It's true that you're looking for that book, but while you're searching for it, you'll come across a lot of others" (Renzo Piano). In the conviction that travel and the physical exploration of buildings are fundamental experiences for young architects, since 2017 the Foundation has worked jointly with the cultural association HABITAT2020, Pro Viaggi Architettura and other cultural foundations to establish scholarships for a trip around the world lasting 40 days, spent visiting buildings by the Renzo Piano Building Workshop and other famous architectural works. The number of participants and the subjects involved is established year by year, as well as the stages of the journey.
_____________________________
RPWT 2023 EDITION
The RPWT 2023 winners have been selected!
The journey will start on June 19th.
DISCOVER THE RENZO PIANO WORLD TOUR AWARD EDITIONS