The award "The art of building around the world, 40 days through the architectures of the Rpbw office" was created by the Renzo Piano Foundation, with the Stavros Niarchos Foundation, one of the largest philanthropic organizations in the world, and with the Fundación Botín, historical Spanish foundation that aims to create development starting from creative talent, with the collaboration of ProViaggiArchitettura and Habitat 2020 as a support partner.
The award was established in 2017 and has now expanded, with the involvement of the two foundations (Botín and Stavros Niarchos), and the winners have gone from one to three. Last year Silvia Pellizzari had won the trip, rewarded for her thesis on urban regeneration, a theme dear to the architect and Italian senator.
This year the prize has consolidated, becoming annual. Each of the Universities of Padua, Madrid and Athens has selected his own "graduate", evaluating in particular: the portfolio, the curriculum, the abroad travel experiences and the English knowledge, keeping faith with the theme "Art of construction: the importance of structural details ".
______________________________________________________________________________________________________________
THE WINNERS
Ioanna Mitropoulou from the School of Architecture, National Technical University of Athens, Ricardo Fernandez Gonzalez from the Universidad Politécnica de Madrid e Thomas Pepino from the Padua University are the three winners of the prize.
ITINERARARY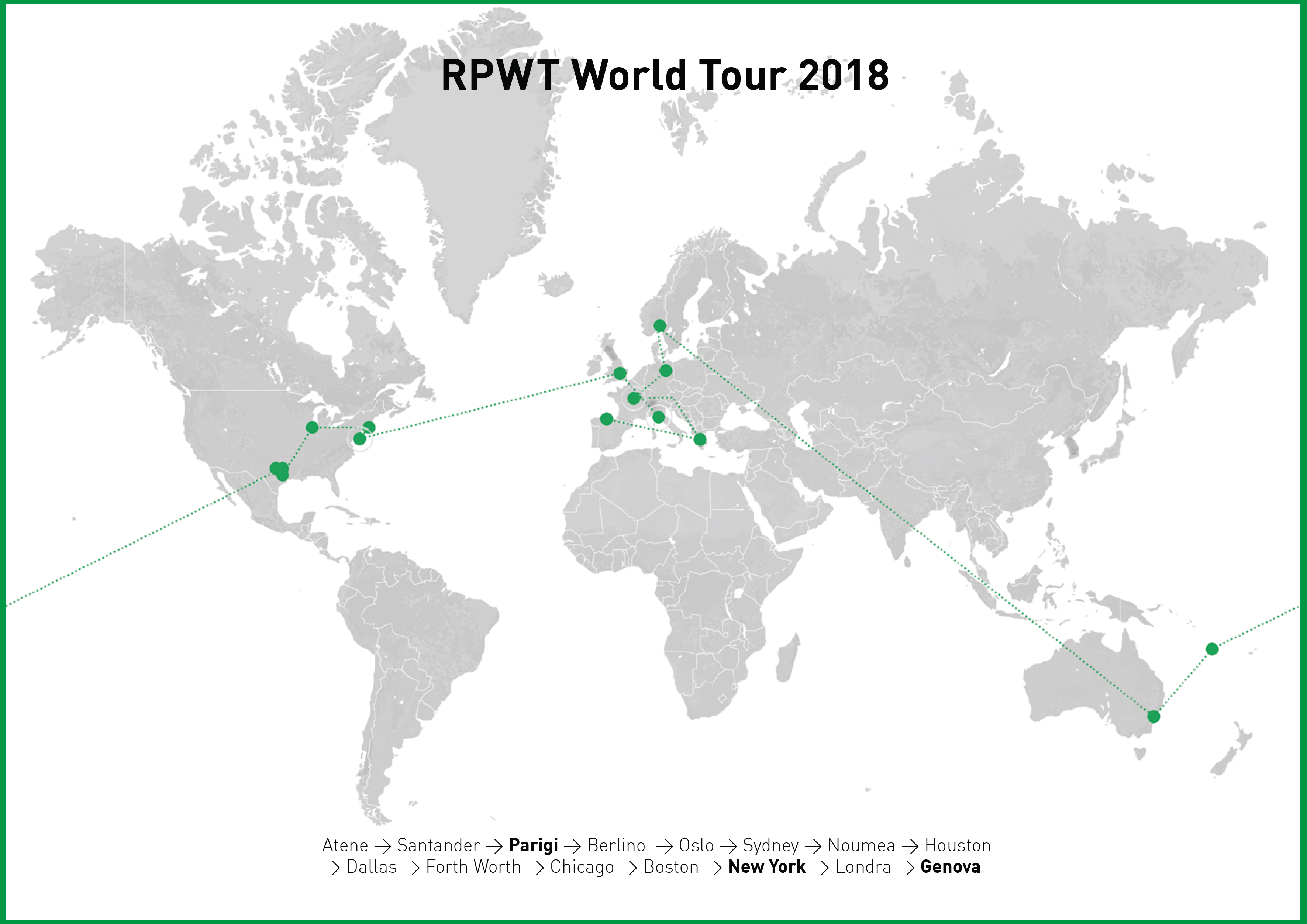 The journey started from Athens on 16 June, from the cultural center Stavros Niarchos, to endend on 25 July in Genoa, at the Renzo Piano Foundation. In the middle, the cities of Santander, Paris, Berlin, Oslo, Sydney, Numea, Houston, Dallas, Forth Worth, Chicago, Boston, New York and London.
Retrace the steps through the winners stories and drawings published on the website of Professione Architetto, Media Partner of the project and follow @rpwt40days #RPWT40days2018